WEEK TWO RECAP
Thru two games, Wisconsin has outscored their opponents 110-0.  They defeated South Florida 49-0 in Week One.  Central Michigan was last week's victim.  Wisconsin scored more points (61) than Central Michigan had total yards (58)!
The Texas A&M vs Clemson game was proof that head coaches pay attention to betting lines, whether they admit it or not.  Down 24-3 with time ticking away, the Aggies needed a touchdown to cover the 17.5 point spread.  On their final drive, Jimbo Fisher called timeouts with 0.25 seconds and 0:10 seconds remaining, allowing A&M just enough time to score.  I'm not saying they wouldn't have or shouldn't have tried scoring otherwise, but the point spread gave a sense of urgency.  The covered spread padded the booster's pockets, making the loss more palatable.
Maryland has scored a ridiculous 142 points in two games.  This program isn't exactly known for lighting up the scoreboard.  They finished 69th in points/game last year and 100th in 2017.  Their best finish this decade was in 2010 when they were 30th.  Something has to give.  By contrast, OU and OSU have each been outside the Top 20 only once since 2010.
Before this happened in the Texas vs LSU game:
which resulted in this…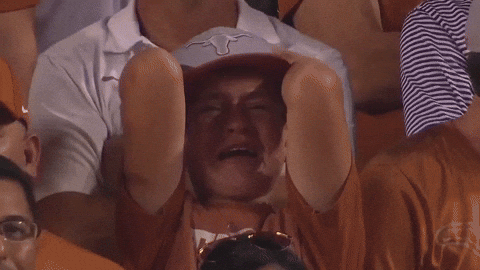 and this…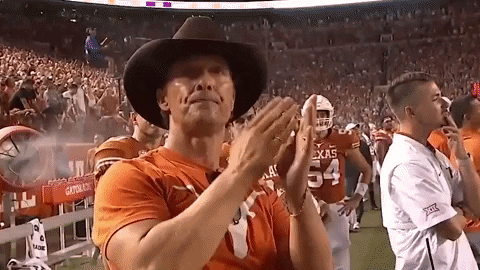 …Texas apparently made LSU suffer through a visitor's locker room without air conditioning…and on a day that reached 101 degrees no less.  Texas disputes LSU's claim, with their AD promising that "our air conditioning in the visiting locker room is in good working order".  That might be the case, but that doesn't mean you turned it on.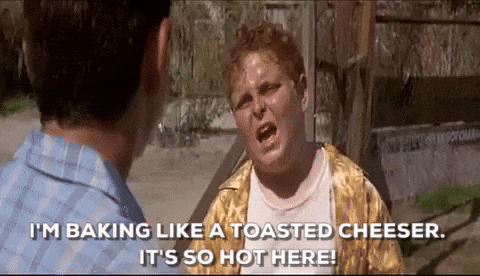 WEEK TWO RESULTS
WEEK TWO WINNER:  Cooper Davis.  473 attempts,  and only 1 person went 6-0:  Cooper scored 129, which vaulted him from 117th place to 4th.
The group winning and lock winning percentages were almost identical.  Identically average:  49.0% overall and and 48.4% for the locks.
Only 26 people scored 100 points or more.
Four people went 0-6.
Two weeks into the season, and only 146 people have a 2-0 lock record.  97 people are 0-2.
Two games earned the maximum bonus points:  Maryland over Syracuse and Oregon over Nevada.  That happened on 3 occasions last season.
64% of the picks went for the favorite.
The two most popular picks were ATS losers:  Boise State (181) and Texas (192).
Boise State was easily the most popular lock pick.
Colorado (111 picks) vs Nebraska (101 picks) was the only contest to receive at least 100 picks for each side.  Colorado forced overtime late in the contest and ended up winning outright.